Please enter search criteria
Featured Products


West Texas A&M University Fanshop
Gear up with official WT apparel, hats, accessories, and more! You can find the best selection of fan gear and merchandise at the Fanshop store. The WT Fanshop offers a wide variety of Under Armour® gear and apparel that will make you the biggest Buffs fan out there! Head on over and shop the latest UA® clothing at the WTFanshop today!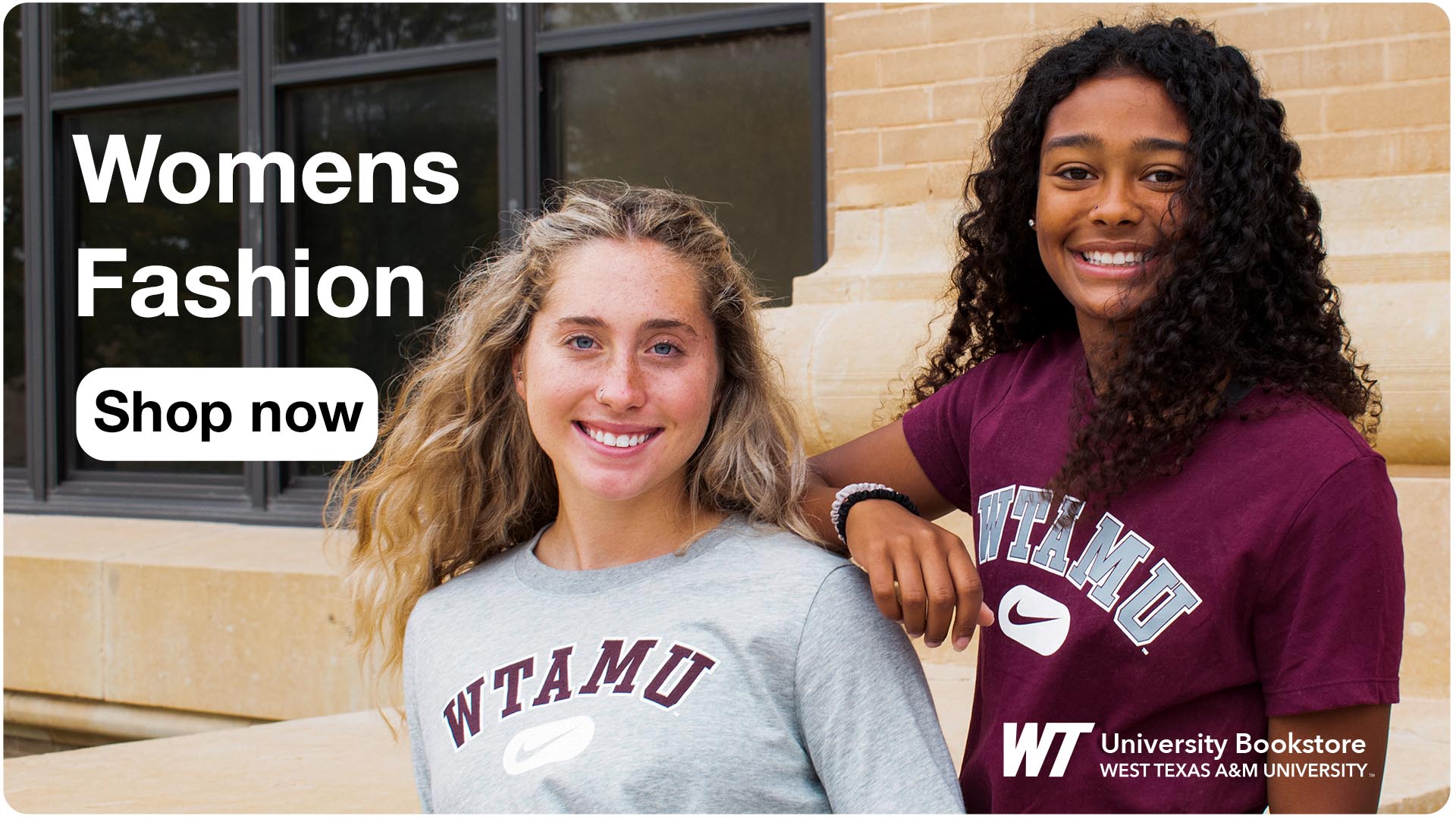 .
.
Follow us on social media!
.
.
View our gallery and shop the latest WT Fashion
.
.
.
.
Telephone: (806) 651-2744
Monday-Thursday: 7:30am - 6:45pm
Friday: 7:30am - 4:15pm
Saturday: 11:00am - 2:45pm
Shipping Address: 101 25 th Street Canyon, TX. 79016
Mailing Address: WTAMU PO BOX 60937 Canyon, TX. 79016